REQUEST A QUOTE
Provide the information requested below and we'll have a delivery and price quotation back to you shortly. If we have questions about your request, we'll contact you ASAP. Our quote will have several delivery times – our normal delivery and a range of QuickTurn delivery options.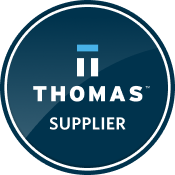 The Thomas Verified Supplier badge indicates that Thomas has confirmed the company operates in North America, provides accurate business information on the Thomasnet.com supplier discovery platform, has undergone a complete review and validation of all products and services currently offered, and are open to quoting new opportunities.
Learn more about how we've helped 1,000s of custom optics customers and how our experience will help make your program successful. Contact us to get started today.